Uplifting and Upbeat Radio
Trusted by the local leading brands
CONTENT FOR ALL LISTENERS
Dynamic Living Radio is religiously and politically neutral and inclusive to all.
This station was created to find answers openly, without judgment, and not to create more problems. Religion and politics don't need any help from us with that! We sincerely thank all of our listeners for taking the time to tune in and for taking the steps to be a more dynamic you. Design settings and even apply custom CSS to this text in the module Advanced settings.
We can Jam out like the best of them
Looking for a streaming radio station that plays a diverse range of great music from rock to jazz? Look no further than our online station! With an expertly curated playlist, you'll discover new favorites and enjoy old classics, all in one place. Can you hear the music?
TALK THAT MAKES YOU THINK
From Entreprenuers to Inspiration
In addition to our amazing selection of music, our online streaming station also features engaging and thought-provoking talk segments. From interviews with fascinating guests to lively discussions on current events, our talk segments offer a refreshing break from the music and keep you informed and entertained. Tune in and join the conversation today!
Have Your Own Podcast Episode with DLR
How have you been inspired and how do you inspire others?
Entrepreneurs are often inspired by a desire to make a positive impact on the world, solve problems, or create something new and innovative. Their passion and dedication can be contagious, inspiring others to pursue their own entrepreneurial dreams or to support those who are making a difference. By taking risks, being creative, and persevering through challenges, entrepreneurs serve as role models and inspire others to take action and make a difference in their own communities and beyond.
Get your brand message out to your audience
Marketing is all about understanding what people want and need, and then finding ways to give it to them. It's about building relationships with customers, and creating products and services that they love. It's also about telling your story in a way that resonates with people, and making sure that your brand is top-of-mind when they're ready to make a purchase.
Marketing can be done in a variety of ways, but the most important thing is to be authentic and genuine. People can spot a fake from a mile away, so it's important to be yourself and connect with people on a personal level. If you can do that, you'll be well on your way to success in marketing.
A Lesson Learned can become Invaluable
Marketing is a complex and ever-changing field, and it is important for marketers to stay up-to-date on the latest trends and best practices. Teaching can be a great way to do this, as it allows marketers to learn from and share ideas with others in the field.
There are many benefits to teaching marketing. First, it can help marketers to develop their own skills and knowledge. When teaching others, marketers must be able to articulate their ideas clearly and concisely. They must also be able to think critically about marketing concepts and strategies. This can help marketers to improve their own understanding of marketing and to develop new and innovative ideas.
What's Next for Dynamic Living Radio?
New Partnerships
We create partnerships that make sense. Brands, individuals, organizations and groups that have a mission that aligns with us is welcome. Let's jam together.
Video Marketing Opportunities
Let's get your brand on  camera. Video is definitely the most engaged with content out there. Most podcasts now have a video component to them, and so does ours.
Expanded Content
Streaming radio doesn't end with music and sounds. We're always expanding our medium, media, and platforms. Be on the lookout for more opportunities to "hear the music".
Brand Strategies
Are you just getting started with your brand or having trouble getting in front of enough of your target audience? We can help!
Larger Audience
We've got some amazing steady growth to our listenership. As we grow our partners to share our content the audience continues to reach more and more people in all parts of the Country and even World.
Social Media Acceleration
We've partnered with some heavy hitters on social media including some with over 1 million monthly impressions. Let's get your message out to more people today.
"The Right Partnership!"
Working with such a dynamic streaming station is what our online news and marketing agency needed.
Steve LeSueur
The BUZZ News
"The Right Partnership!"
Working with such a dynamic streaming station is what our online news and marketing agency needed.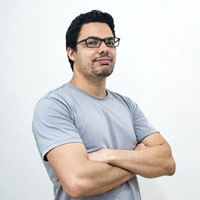 Steve LeSueur
The BUZZ News